Weekend Wisdom: You are allowed to slow down and rest or do absolutely nothing for a moment (at least).
Join me!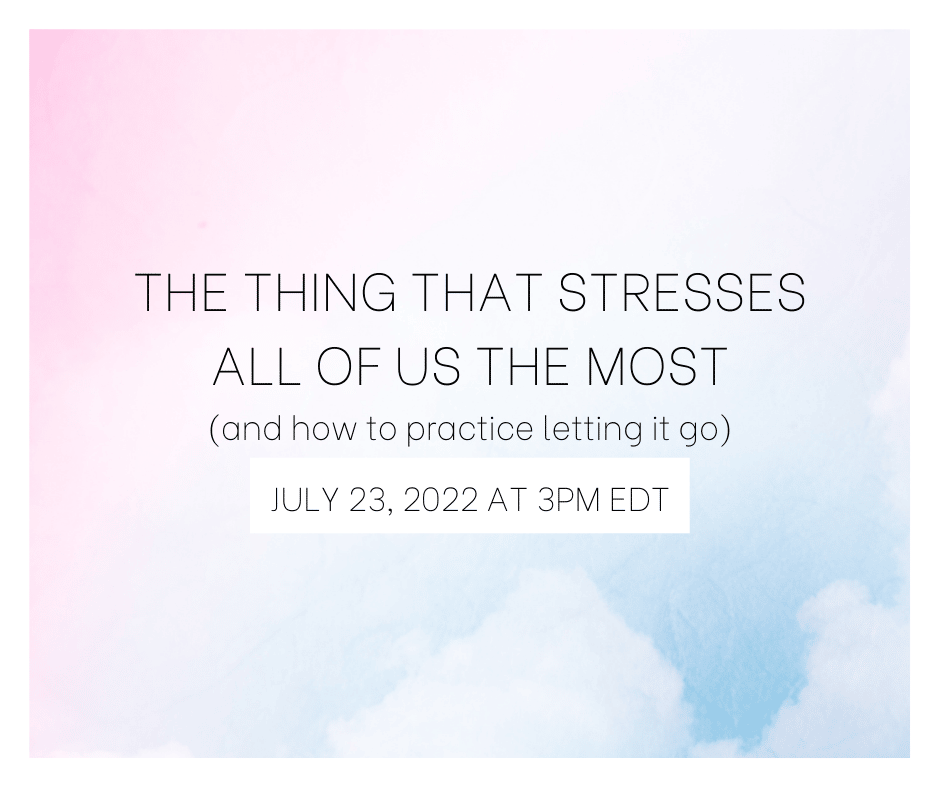 Today, I want to invite you to join me for a free training/webinar: The Thing That Stresses All Of Us The Most (and how to practice letting it go) happening at 3pm EDT.
I would love for you to join me today on Zoom. Here are a few things I'll cover:
Reducing stress from the inside out

Finding ease in a challenging situation

How simplifying will help you build resilience

A daily practice to stress less
I promise it's worth being there live to engage with myself and the community. Here's the link to join (at 3:00 pm EDT).
I hope to see you there!
xo,
Courtney
---
Ok … onto the favorites:
You are beautiful.
When I want to create something new in the kitchen, I go here.
Read this when you hear yourself saying, "I'll keep this just in case."
If you want to make brilliant things happen on the internet, work with her.
I will be doing all of this from now on.
I have been on a fun fiction binge. I just finished this and am reading this now.
9 friendly reminders to help you stress less.
If you live in or near Salt Lake City, I'll be speaking at this event. Please say hello if you attend!
Chill out. It's hot out there.
Want to live with less? Check out these 5 popular decluttering methods.
99 sober activities if you don't feel like drinking this weekend.
This weekend, I am making these.
The secret to feeling alive again.
Well, isn't that the truth!
Haha.
This week's Instagram favorite is from @letslassothemoon because we could all use this invitation.
I hope you enjoy this edition of Weekend Favorites and have a beautiful, safe, healthy, loving weekend.
xo,
Courtney